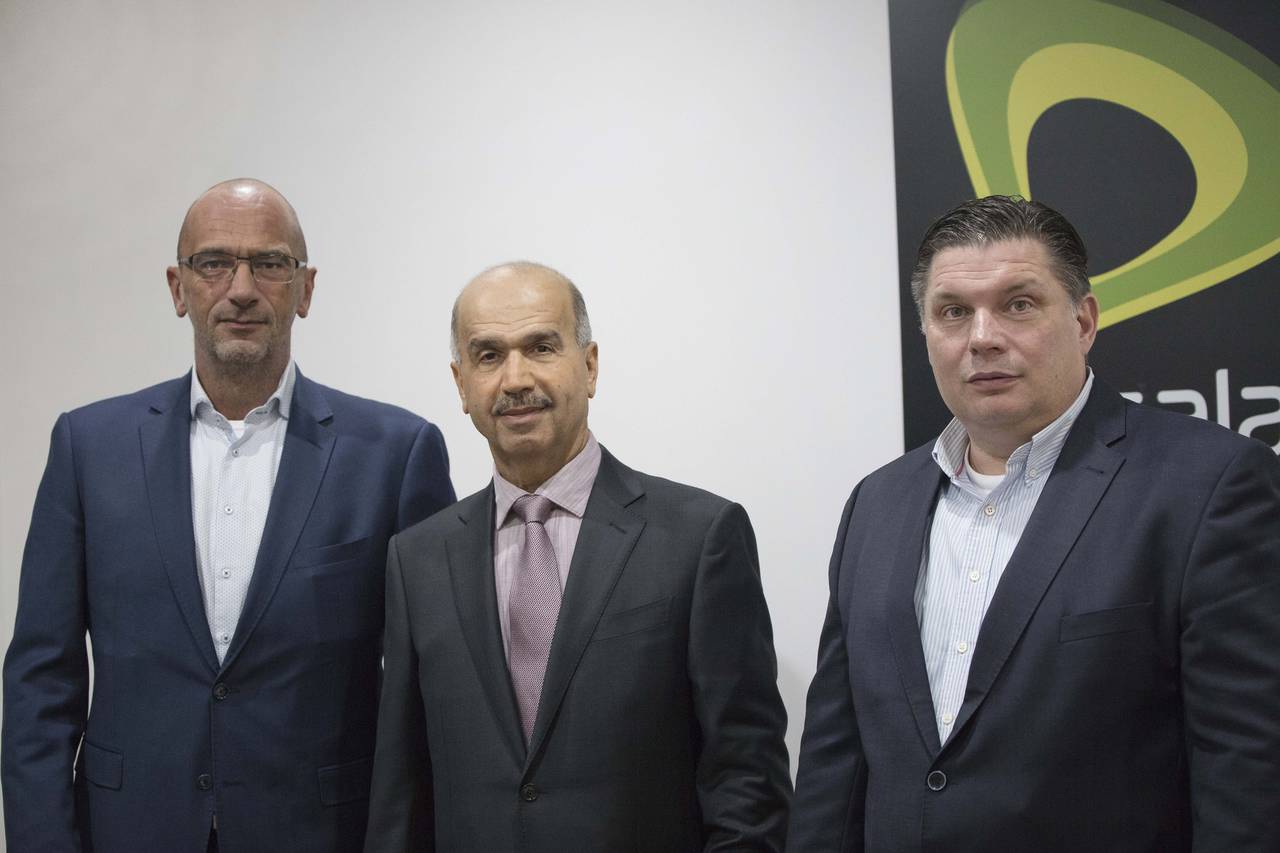 Etisalat and Telserv announce strategic partnership
Barcelona 25 February 2019: Telserv and Etisalat today announced a strategic partnership to further enhance portfolios of both parties to serve customers around the world.
Through the partnership, Etisalat will be able to provide its enterprise customers with a full global coverage of direct inward dialing, two way voice (unified communications), toll-free and mobile numbers. Telserv, for its part, will enhance its portfolio in the Middle East and African region.
This agreement provides customers of both organisations with a broader solution portfolio, based on connectivity between Etisalat's Tier-1 global network and the Telserv Global Voice Network (GVN) and all available number solutions. Through this strategic agreement, both organisations are able to address new markets, create and optimise business. Customers will benefit from this solution immediately and address challenges they were not able to do before.
Commenting on the partnership, Ali Amiri Group Chief Carrier & Wholesale Officer, Etisalat Group, said: "As one of the world's fastest-growing telecom groups, Etisalat is focused on showing its commitment to excellence and innovation. We are committed to deliver a comprehensive portfolio of high quality wholesale services, extending the reach of mobile operators, carriers and ISPs globally. In partnership with Telserv, Etisalat will be able to service its enterprise customers even more with cost effective solutions."
Marco Dunhof, Chief Strategy Officer of Telserv, said: "We are very pleased with Etisalat as a strategic partner showing commitment for operational excellence and translating opportunities for customers. Etisalat has been a valuable organisation for years and have proved to add value to the market in general, but also to its partners.
Press release issued by Corporate Communication Department – Etisalat abd Communication Department Telserv
For further media information:
Nancy Sudheer,
Corporate Communications – Etisalat
Email nsudheer@etisalat.ae
About Etisalat
Strong commitment to excellence and innovation has seen Etisalat become one of the world's fastest-growing telecom groups, rapidly expanding across Asia and Africa. Its UAE operations, strategically located at the crossroads of East and West, enables Etisalat to be the major hub in the Middle East for Internet, voice, broadcast, roaming and corporate data services. Etisalat has been recognized as 'Best Operator' 10 times since 2006 and 'Best Wholesale Provider' four times in the last three years. Servicing 143 million customers in 15 countries Etisalat continues to reach out to new customers and markets. Etisalat has been ranked the Most Valuable Portfolio Brand 2019 in MENA for the third consecutive year by Brand Finance at Davos World economic Forum.
About Telserv
Telserv – a privately owned company -is a truly global provider for number solutions in more than 145 countries and delivers her services to Telco's, Resellers and Micropayment companies around the globe. As a market leader, Telserv has the knowledge and experience to add value to its customers propositions. Telserv solutions are built on DID numbers, Toll-Free numbers, Domestic Premium Rate, Shared Cost, Mobile numbers and the Global Voice Network including termination solutions. As a highly specialized partner, Telserv offers the possibility to outsource your complex aspects of the numbering business. Find out more about Telserv at www.telserv.nl
For further media information:
Johan van der Lijcke,
Corporate Communications – Telserv
Email: marketing@telserv.nl