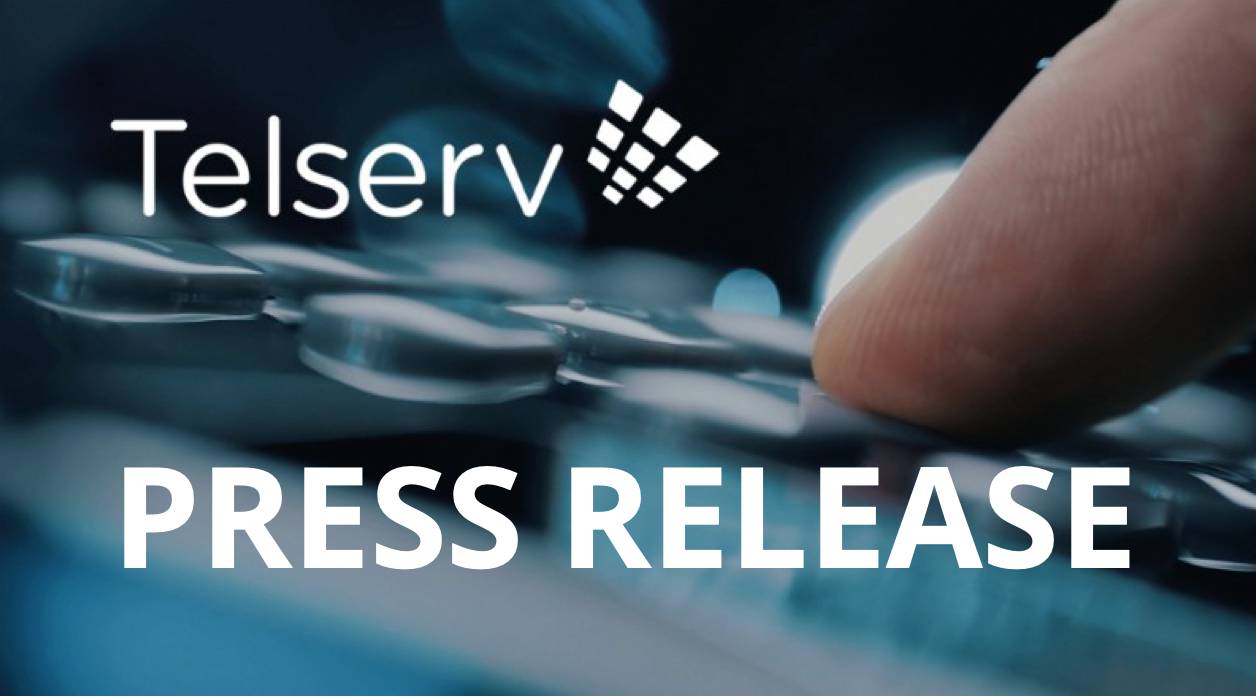 Global strategic partnership with iBasis
Telserv and iBasis Signed a Strategic Partnership to enhance their cloud-based virtual numbers offering and expand their reach globally
Lexington, Mass., USA, Amersfoort, The Netherlands – Oct. 24 — Telserv, the global leader in numbering communication solutions and iBasis, a KPN company, today jointly announced that they have signed a strategic partnership to serve the growing demand from OTTs and the emerging demand from global Unified Communication as a service (UCaaS) market, Communications platform as a service (CPaaS) and cloud-based conferencing service providers.
The partnership will enable software-driven, programmable communication providers to expand their reach via thousands of iBasis network relationships worldwide along with its high quality and secured global routing platform while leveraging Telserv's API 's expertise and comprehensive numbering portfolio.
Voice, messages and video or real-time communications embedded into applications, websites, business workflows and connected objects represent new high growth segments as they better address custom requirements from vertical enterprise markets – The combined UCaaS and CPaaS market is estimated to grow from $21 billion in 2017 to $41 billion in 2021*. Fast growing cloud-based enterprise mobility and CPAAS providers such as VoIP Innovations is already taking advantage of the partnership to expand their Programmable Service platform worldwide.
"This partnership successfully supports our cloud communication business enabling us to offer our customers a very large international footprint," said David Walsh, CEO of VoIP Innovations. "Our worldwide deployment went extremely fast: in less than three months we had live operations and we look forward to deploying new countries very soon. Our services reach more than 200,000 SMBs and Enterprises via our extensive channel partner network. Together iBasis and Telserv offered us the perfect mix in terms of scale, speed and quality to meet our dynamic growth and strategic initiatives in the programmable telco space".
"We are excited to work closely with Telserv which is uniquely positioned in the growing numbering market, offering a very complete and very efficient cloud numbering platform with full API capabilities., said Edwin van Ierland, Global Sales Officer of iBasis. They have a very high standard of quality and customer service, same as ours. We also share the same fast and nimble approach that our customers requires.'
"As a global provider, Telserv is always evaluating where it can improve and expand, but only with partners that are able to deliver high quality solutions and who can contribute to the Operational Excellence Telserv is aiming for. "We are pleased to be working across the globe on a strategic level with iBasis," said Marco Dunhof, Chief Strategy Officer of Telserv. "We enjoy our successful collaboration because this relationship offers us the opportunity to work together in a more comprehensive way for customers' betterment."
About iBasis
A wholly-owned KPN company, iBasis is a leading IPX Provider for carriers, mobile operators, OTTs and IoT service providers. The company offers a comprehensive portfolio of voice services including HD Voice, VoLTE and anti-fraud services. The iBasis multi-service IPX interconnects operators and service providers globally with guaranteed quality and security for the entire mobile service portfolio: SS7 Signaling, GRX and S8, Diameter Signaling, VoLTE Interconnect and Roaming, supporting both the LBO and S8HR models. iBasis' InVision™ advanced analytics enable operators to monitor and proactively manage the quality of roaming traffic on a global scale.iBasis customers include more than 1,000 operators and service providers.www.ibasis.com.
About Telserv
Telserv – a privately owned company -is a truly global provider for number solutions in more than 145 countries and delivers her services to Telco's, Resellers and Micropayment companies around the globe. As a market leader, Telserv has the knowledge and experience to add value to its customers propositions. Telserv solutions are built on DID numbers, Toll-Free numbers, Domestic Premium Rate, Shared Cost, Mobile numbers and the Global Voice Network including termination solutions. As a highly specialized partner, Telserv offers the possibility to outsource your complex aspects of the numbering business. Find out more about Telserv at www.telserv.nl
About VoIP Innovations
VoIP Innovations is a full-service global communications provider offering developers, business customers, enterprises, and carriers four areas of value: carrier services, Apidaze programmable telco APIs (CPaaS), a Showroom with ready to deploy partner solutions, and professional software development services. With VoIP Innovations and Apidaze, customers are able to build solutions with advanced functionality like voice, WebRTC, and messaging, as well as lower costs on Toll-Free, fax, and global voice and SMS origination/termination. With 24/7 tech support, a customer oriented approach, and front and back end APIs, VoIP Innovations offers powerful advantages for creating and delivering global communications solutions. VoIP Innovations, based in Pittsburgh, PA, was founded in 2007 and is owned by ABG Capital. To learn more, please visit the VoIP Innovations Blog.