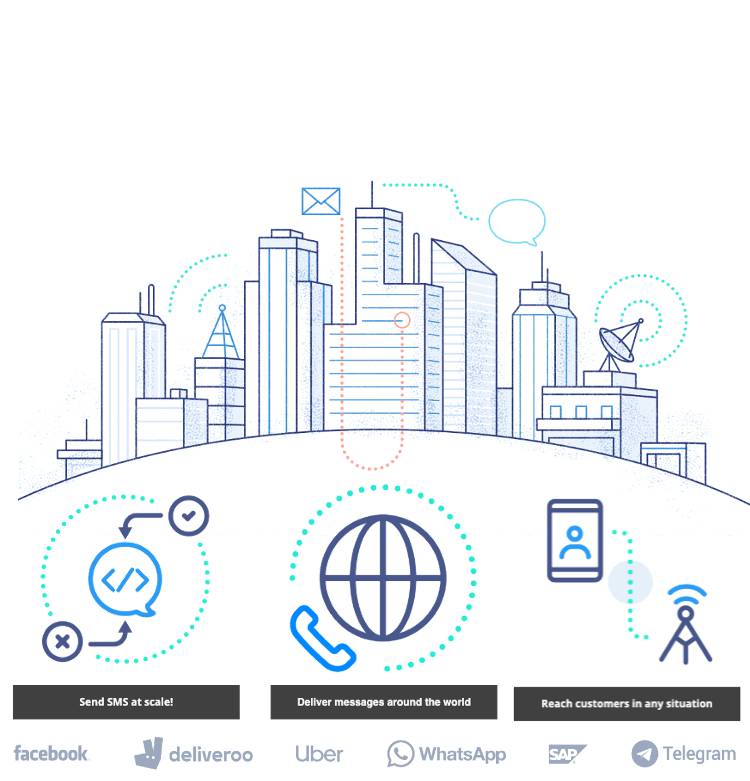 Telserv & Global SMS!
Join 15,000 companies worldwide who are using the MessageBird platform to reach their customers. To learn more, click here.
Nearly
20 billion SMS messages are sent and received around the world every day. Ensuring that these messages are delivered affordably and reliably has been part of the MessageBird mission since its founding in 2011. Providing the most efficient routing means providing the most direct connections. That's why MessageBird has over 900 direct or one-hop connections to provide the lowest-latency routing and highest quality of service at the most affordable price. MessageBird
Programmable SMS is fully customizable and also includes an easy-to-use dashboard to send, manage and track message delivery. We also offer direct integrations with other software platforms that you may already be using. Whatsmore, is that by combining the power of the MessageBird global cloud communications infrastructure with the Telserv numbering platform, businesses can now reach over 150 countries with local numbers.
MessageBird is trusted by businesses of all sizes including global brands as well as fast growing startups. Are you interested in the great things we can do for your company? Let us know and we will contact you!